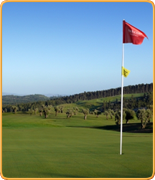 Bom Sucesso
This new 18-hole championship golf course stretches along the length of the resort shaping the housing centres, the Hotel & SPA and the other leisure facilities. The proximity of the sea and Óbidos lagoon, not to mention the golf course itself, afford each allotment and the housing lots fantastic views which benefit from the extension and the natural beauty of the surroundings.
Golf Courses / Resorts / Bom Sucesso in Alcobaça - Silver Coast - Portugal
---
Search Portugal Golf
Property For Sale by Towns
---
Sponsored Advertisements
in Portugal
Restaurant Eleven - Lisboa
Este restaurante possui um conjunto de elementos tangíveis que o diferenciam e que assumem uma importância determinante do próprio conceito de experiência proposto aos clientes.
---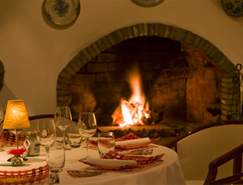 Restaurant Casa Velha
The restaurant Casa Velha is located in one of the most beautiful complexes of golf of Europe, in the centre of Quinta do Lago, close to the doors of Faro.
---
Actual Weather in Faro, Portugal:
°C -
Wind : Km/h °
Humidity : % - Precipitation : mm
Clouds : % - Last Observation :

Golf Property & Real Estate Listings in Alcobaça
Price Filters :

No Property for sale found in this location.

Sponsored Advertisements in Portugal
Golf Property For Sale © 2012 - Online Since 2010 - Created by
HeLo