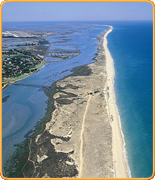 Quinta do Lago
Discover Quinta do Lago and its region's towns, where the quality of life is the first priority. The sun and the local weather are the main factors, and allows production of some rare fruits, vegetables or topsoil vegetable products.


Golf Property / Real Estate For Sale in Quinta do Lago - Quinta do Lago - Portugal
---
Search Portugal Golf
Property For Sale by Towns
---
Sponsored Advertisements
in Portugal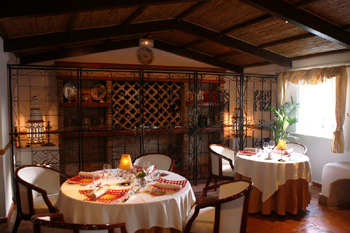 Restaurant Casa Velha
The restaurant Casa Velha is located in one of the most beautiful complexes of golf of Europe, in the centre of Quinta do Lago, close to the doors of Faro.
---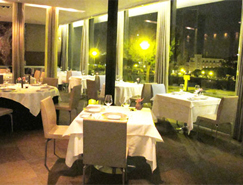 Restaurant Eleven - Lisboa
Este restaurante possui um conjunto de elementos tangíveis que o diferenciam e que assumem uma importância determinante do próprio conceito de experiência proposto aos clientes.
---
Actual Weather in Faro, Portugal:
°C -
Wind : Km/h °
Humidity : % - Precipitation : mm
Clouds : % - Last Observation :

ALGARVE - Quinta do Lago - 5 bedroom luxury modern villa for sale, in a renowned golf resort
Golf Property - Detached Houses - Golf:
Price: € 1750000
Town: Quinta do Lago
Region: Algarve
Country: Portugal
Description:
Standing on one of the highest points of Pinheiros Altos, this outstanding family villa is one of the single examples of modern architecture within the resort, offering magnificent and panoramic views towards the golf, the sea and Ria Formosa and the hills on the countryside.
This 5 bedroom villa has a very timeless modern architecture, that has definitely stood the test of time, as it has been built in the mid-90's.

A charming entrance to the property is done on a polished Portuguese cobble stone pavement, with a surrounding garden. The entrance is very bright and with a double height ceiling; an elegant see-through suspended staircase leads you to the upper floor.

Moving forward on the ground-floor level, there is a large open plan living and dining room, with a minimal kitchen, allowing for simultaneous cooking and entertaining. Large floor-to-ceiling windows give access to the pool lounge terrace and landscaped featured garden. The pool is salt-treated and is overflow.

The ground floor has two bedroom suites, with wardrobes and open plan bathrooms.
The upper floor offers two bedroom suites, one of them being the master suite. An additional bedroom has been transformed into an office and reading room.
There is a basement with capacity for creating a games room, cinema room, gymnasium or any other required amenity. A small buggy garage ensures enough storage.

This is a fabulous holiday villa within Pinheiros Altos, with a very easy to maintain garden and stunning views. The property comes with a golf title for Pinheiros Altos Golf Course.

PAL623
Number of Bedrooms: 5
Living Area: 360 square metres
Land Size: 775 square metres

Air Conditioning

Cable / Satellite (Availability)

ADSL (Availability)

Telephone

Alarm

Garden

Lawn

Pool
Fill in the form below to Enquire about
Golf Property in Quinta do Lago ref: EMA12909
* Required information.
Sponsored Advertisements in Portugal