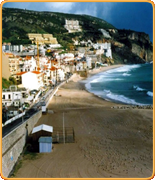 Sesimbra
Discover Sesimbra and its region's towns, where the quality of life is the first priority. The sun and the local weather are the main factors, and allows production of some rare fruits, vegetables or topsoil vegetable products.


Golf Property / Real Estate For Sale in Sesimbra - Sesimbra - Portugal
---
Search Portugal Golf
Property For Sale by Towns
---
Sponsored Advertisements
in Portugal
Restaurant Eleven - Lisboa
Este restaurante possui um conjunto de elementos tangíveis que o diferenciam e que assumem uma importância determinante do próprio conceito de experiência proposto aos clientes.
---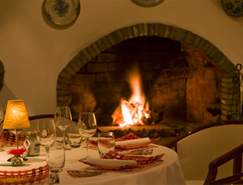 Restaurant Casa Velha
The restaurant Casa Velha is located in one of the most beautiful complexes of golf of Europe, in the centre of Quinta do Lago, close to the doors of Faro.
---
Actual Weather in Faro, Portugal:
°C -
Wind : Km/h °
Humidity : % - Precipitation : mm
Clouds : % - Last Observation :

CENTRAL COAST - Setubal - 5 bedroom villa for sale in Quinta do Peru, one of the most beautiful golf condominiums in the country
Golf Property - Detached Houses - Golf:
Price: € 1650000
Town: Sesimbra
Region: Lisbon-Center
Country: Portugal
Description:
Magnificent 5 bedroom villa for sale, located in one of the most beautiful condominiums in Portugal. This house, with luxury finishes, provides unique moments of leisure, by its quality and harmonization with green spaces.
Number of Bedrooms: 5
Living Area: 701 square metres
Land Size: 1829 square metres

Air Conditioning

Cable / Satellite (Availability)

ADSL (Availability)

Telephone

Fireplace

Terrace

Garden

Lawn

Pool
Fill in the form below to Enquire about
Golf Property in Sesimbra ref: SLI7838
* Required information.
Sponsored Advertisements in Portugal